Make Lakshmana Thirtha River free form e-colies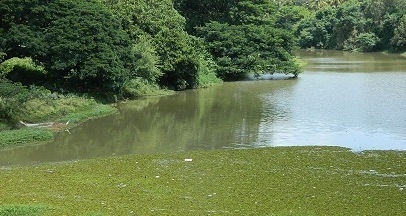 The river, which originates at Kodugu's Irpu Falls, flows quietly for 220 km before it touches Hunsur, where it morphs into a cesspool. It is the only perennial riparian source of water for a population of over 2, 20,000 citizens of Hunsur taluk and other villages downstream of eastern plains of westran gats.
Lakshmana Thirtha River is the only source of water supply for drinking and other potable purposes for people of Hunsur. This river feeds thousands of acres of land for nearly 120km, and is a lifeline to many farmers in the region. But by the time it reaches the Hunsur, the river is polluted. Over decades, unabated pollution is taking place by letting the sewage directly through the damaged UGD system to the river basin and by dumping of solid waste, plastics, city waste etc., directly or through storm water drains and other questionable means. Also, lots of weeds have grown all along the sewage lines/storm water drains, mosquitoes menace has become rampant and chronic diseases are spreading to the residents of the surrounding residential areas. The river merges into the river Cauvery in this taluk and not only does the Lakshamana Treertha carry pollutants, but also pollutes the river Cauvery along its course the colour turns darker and the water becomes heavily polluted.
We, the members of Save Our Earth Club that works for a sustainable development in the field of Environment at Hunsur, and create awareness in the minds of people and authorities about their responsibility in protecting our water, air and other natural resources, several apples has been made in the past to the local and higher authorities to declare the river bank and the entire course a protected area and need to appoint an authority to keep an eye on those polluting the river. The club has sought stern punitive action against those polluting and toxification of River.
A simple solution to clean up the river has fallen on deaf ears. So In order to save our only source of elixir of life, water, from further deterioration and harm our eco-system and bio-diversity, we need a support from every nook.
Looking forward to your positive action
For Save our Earth Club,Hunsur, Mysore Dist